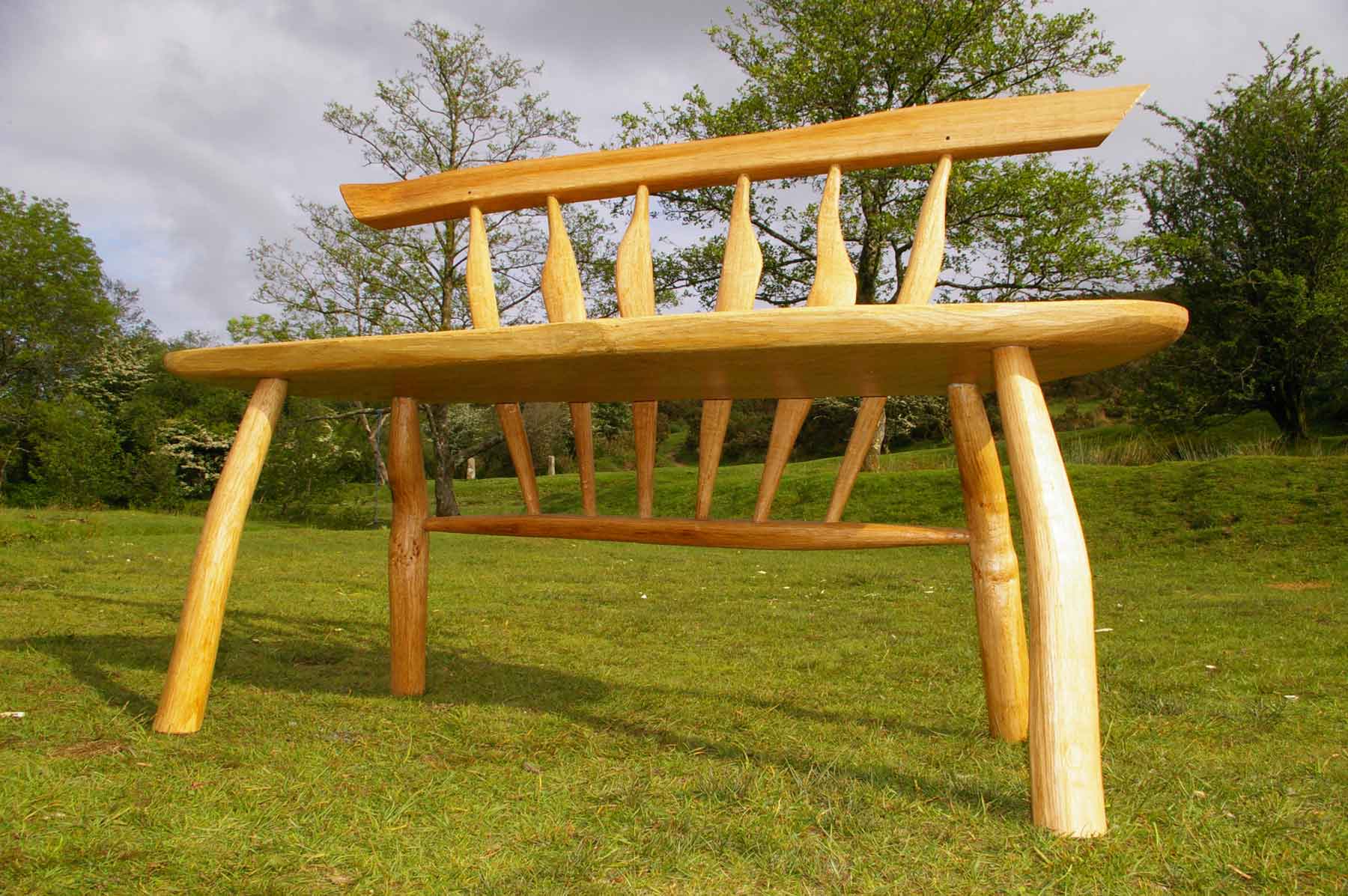 Conqueror Bench
A stunning sculptural bench made many years ago. Featuring a series of naturally curved oak spindles socketed into the back rail to give a wonderful sunburst effect, especially when viewed from below, say from a lower vantage point. This is a signature style of mine, which was developed recently by a participant on my Creative Seating Course. (See last 2 images)
Please note this item is not new, and has a few signs of a previous life. Contact me for further details.
This product is unique, but benches in a similar style can be ordered using our commissioning page.
All outdoor benches are constructed in either sweet chestnut or oak. Both these timbers are extremely durable and will give many, many years of good-looking service.
The benches are oiled with a high quality, environmentally safe wood oil which contains natural UV protection, meaning our benches will age very gracefully.
Contact me to commission.